Ahh, at last I am feeling a little bit better. These summertime colds are the WORST. Holy cow. I have barely been able to move from the couch all week. Thank goodness for The Daddy Person taking care of things around the house.
Yesterday was spent having some fun in the sun...the weather wasn't terrible (only 101, hah!) so we went swimming at grandma and papa's house.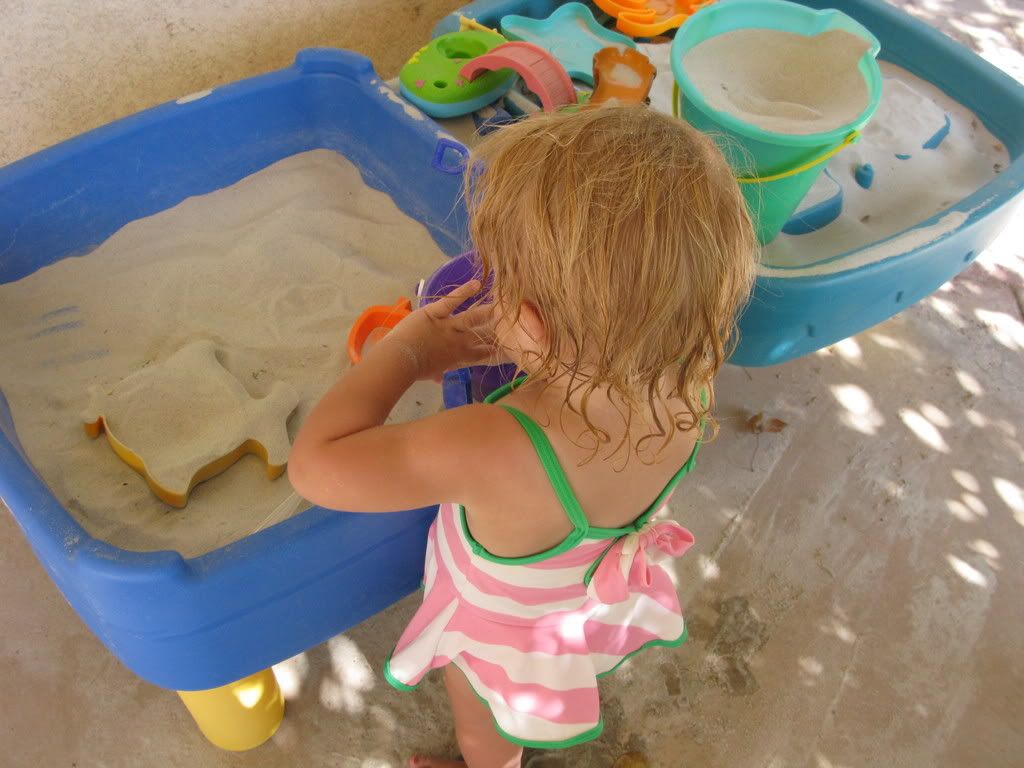 And played at the sand table..this is what we do while we're drying off.
We also like to run around in the grass.
and feed the birds.
I've been doing some work in Buggles' room...we just got this super cute new coat rack that has been dubbed 'The Beautiful Costume Holder'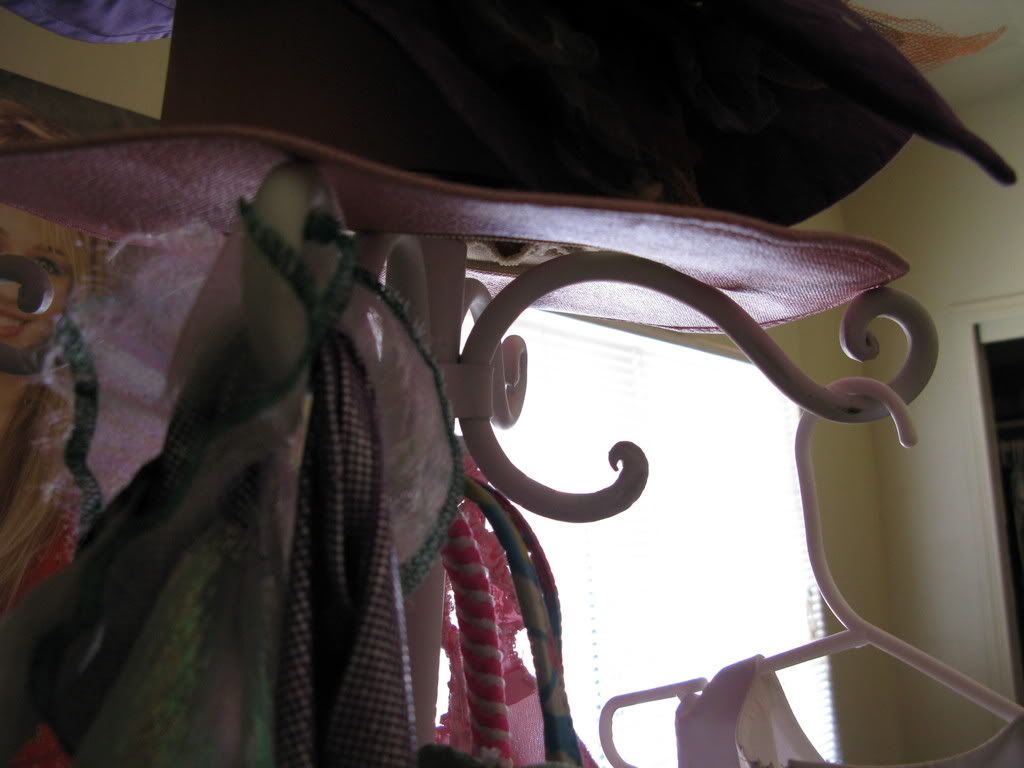 And, of course, 'the most beautiful fan in the world'
OH! Also, huge haul from the garden yesterday. Not pictured: our first watermelon!! It was tasty.