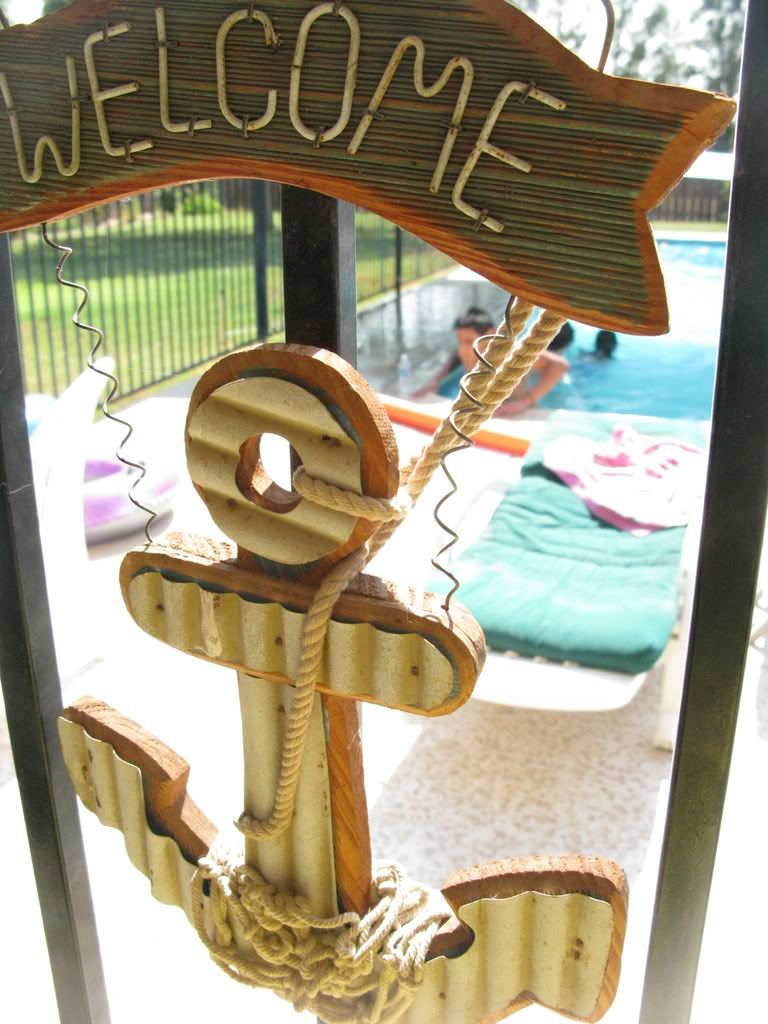 One day late. Better late than never, yes? We had a great day, even though we didn't see any fireworks at all. Not a one! Our county doesn't allow home fireworks any more, this is the first year they've done it. It was weird to not see/hear fireworks all night long. We opted to not go to the local firework show, it's always WAY super crowded and hot and it didn't start until nearly 10:00. We went to a swimming BBQ at my parents' house for most of the day. We had a blast. It was one of the most fun parties we've had in awhile!
My husband's birthday is tomorrow, the 6th, so we also made yesterday's BBQ a kind of birthday party, too. I saw
this cake
on
Wisdom of the Moon
and I was inspired to try it on my own for his birthday cake. DISMAL. FAILURE. Oh, my goodness. It was disastrous. Apparently candy making is not my forte. I am so stubborn I haven't quite accepted this yet. I will get it right, I WILL! I burnt the first batch horribly, the second batch started to burn and turned a bit yellow, so when I tried to dye the candy blue it ended up green. My toppers ended up looking nothing like fireworks whatsoever.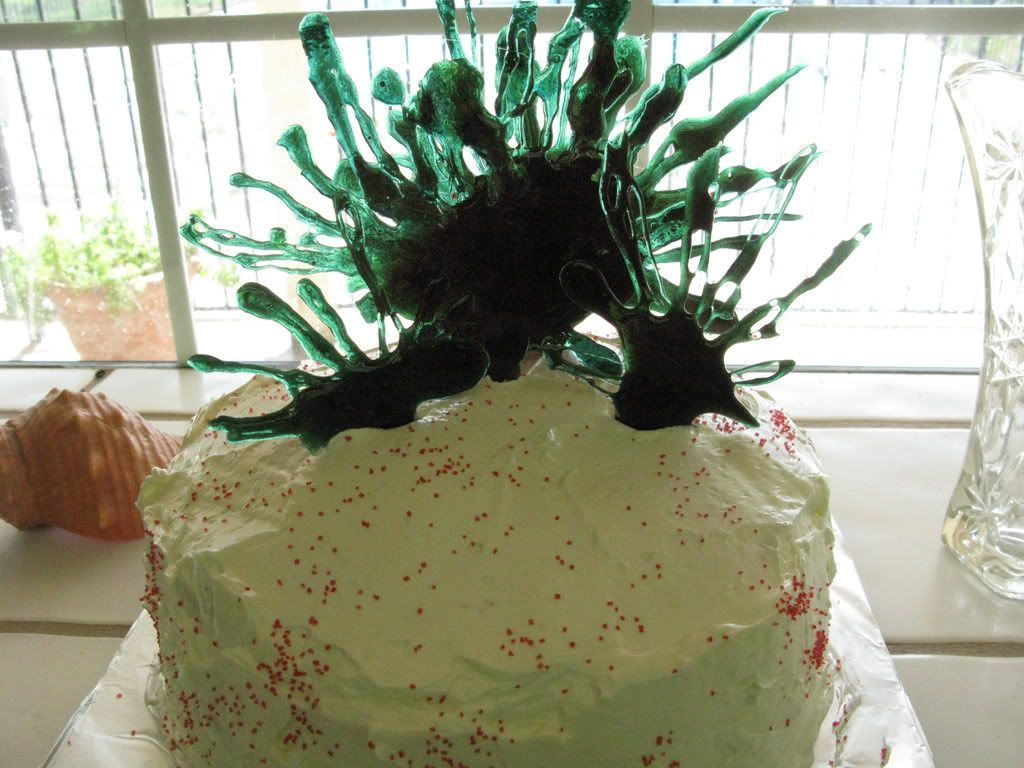 The general consensus was 'sea urchins'
Meh!
The cake part was FANTASTIC, though. My go-to cake recipe is
Dorie Greenspan's Perfect Party Cake
. I make this for every occasion and always get compliments on it. Delicious.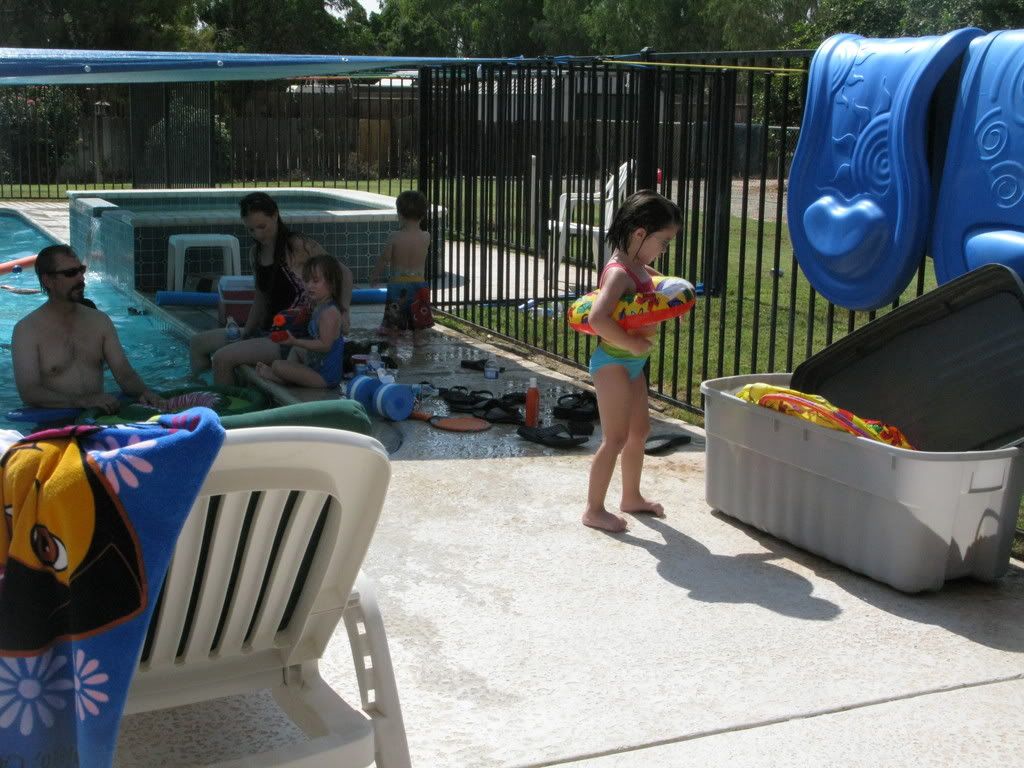 Lots of swimming. The girls LOVE the pool. They would stay in there all day if they could. We put the tarp up and it really helps keep the water cool. We're in the desert and when it's 120 degrees outside the water is about 95 and not very refreshing at all! The tarp really helps. It also keeps sunburns at bay.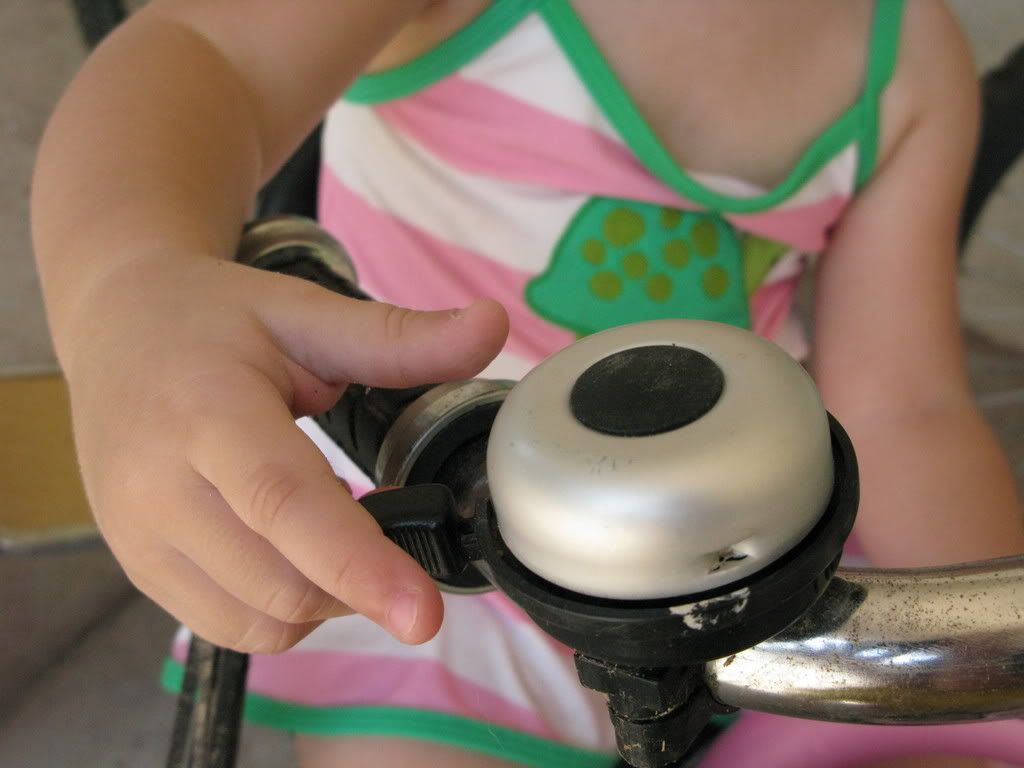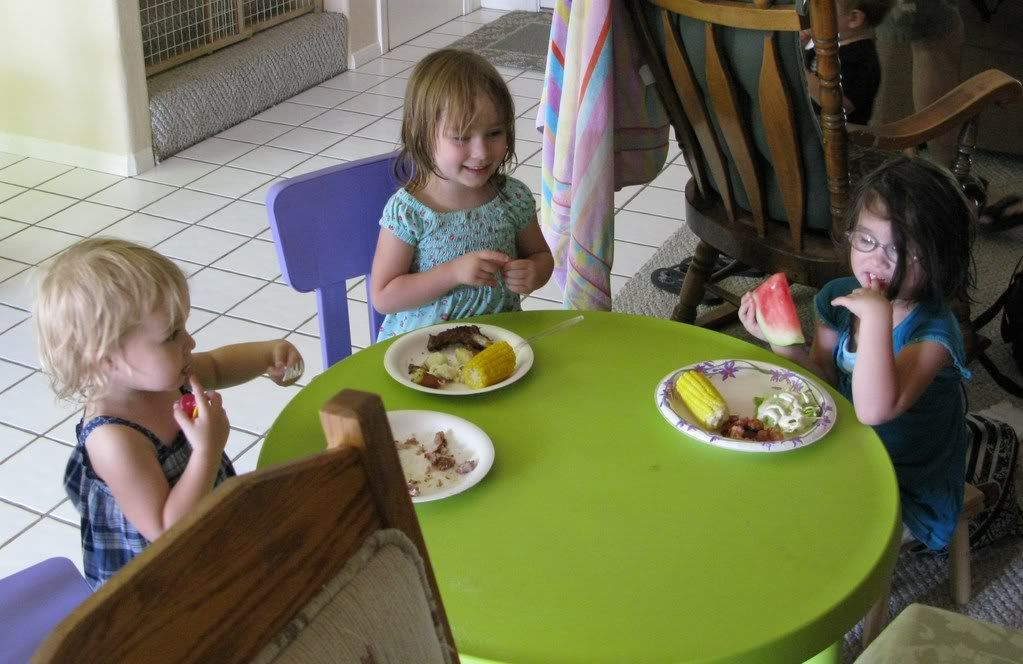 Gotta love trikes with bells on them, juice boxes, corn on the cob, watermelon (from our garden!) and kiddie tables!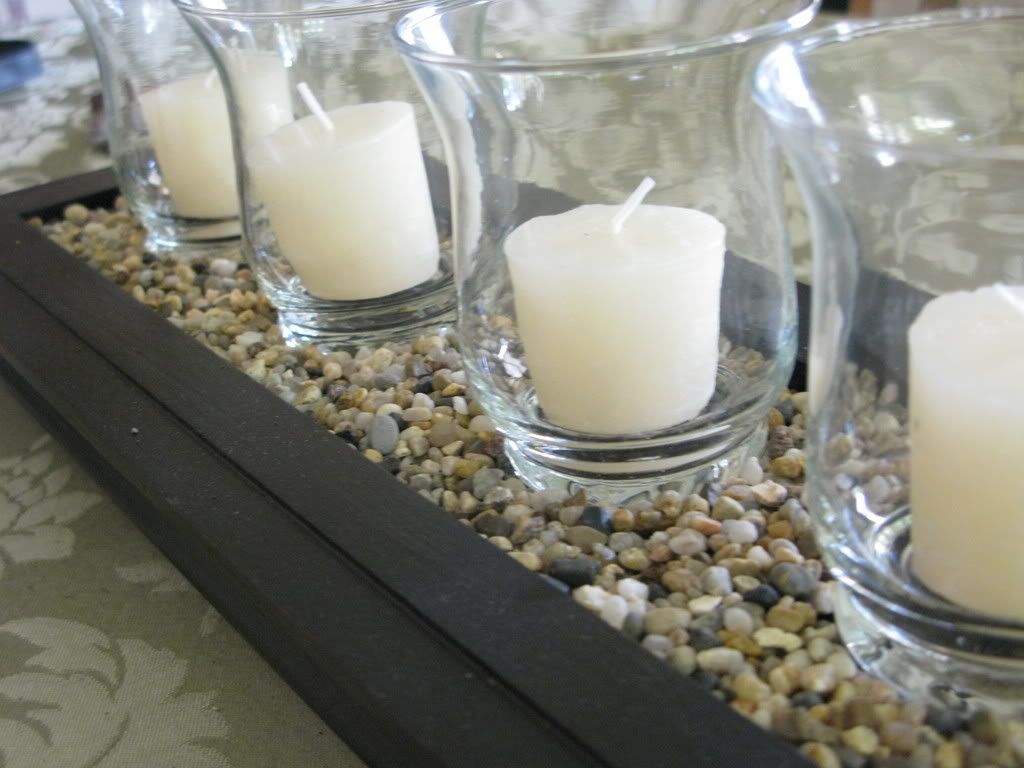 Hope everyone had a great day! Happy 4th!